Multiple streams of income is really a very smart concept. There are always so many possibilities, and that is where there is a position of strength. With regard to developing a home business, there can be any variety, combination, and/or number of income streams.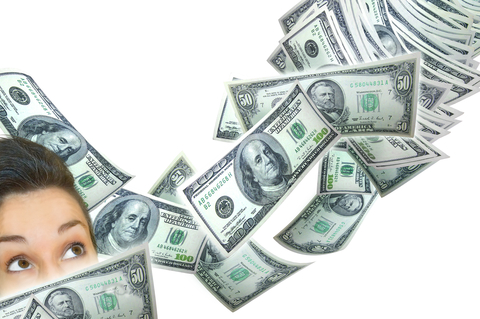 Typically this concept will include affiliate marketing programs. Within that niche, for example, there could be opportunities that have both tangible and intangible products and services.
Then there are other opportunities that can represent additional streams of income for your home business. For example, when you also consider services that you might provide. Without too much planning someone could end up with a fine array or suite of tools that could be used by other home business Internet marketers. A one-stop-fits-all site and you could earn commissions on all of it.
It really is logical that one of the main selling points of having multiple streams of income is that if one product, service, or program is not doing too well, it won't matter as much if one of your other income streams is doing fine or better!
However it may seem to be extremely prohibitive to imagine marketing and advertising for multiple business opportunities. That is why having some mechanism to combine everything into one is not only ingenious but probably necessary! For instance if you had your own website as a store-front, mall, or directory.
This would not only cut down on duplicating time-consuming marketing and advertising activities, but would also greatly reduce the costs involved. Additionally the beauty of this is that you can use one thing to 'up-sell' another. When you have more facets to your business, you have more opportunity for everything.
An example of how an 'up-sell' or 'back-end sale' can work, within related products or services, is when someone purchases something, then you can gracefully introduce the possibility that they might also want or need such-and-such; and you would be happy to give them some special deal if they added it to their order. (Be sure to stress if no, that's ok, and just process the order). Let them know in the future anytime they change their mind they can still get this at the regular price.
If you do use a website as the central point of your business, make sure that it is user-friendly = easy to navigate, and organized with menus and sitemaps. Particularly whenever you have multiple options, you need to be careful not to overwhelm people, so they feel lost or confused and will just leave rather than to 'fight it out' to process a transaction. Keep it simple and clear for best results!