It is very important, maybe even critical for you to have faith in yourself and the universe in general. It can be very difficult especially if you read the news and/or have unresolved personal issues.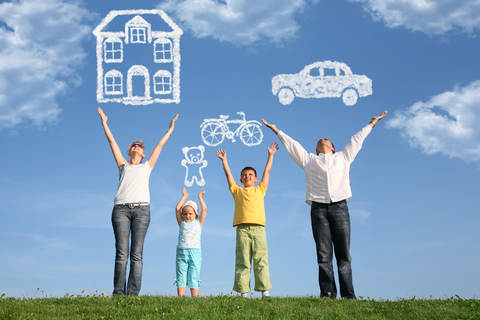 It may seem obvious that we have to try to balance everything so that no matter how bad things get, we can still see the light. We may have to conjure up some good thoughts if we don't find any when we search our own data.
If necessary to turn things around we may have to just get away from the whole situation. Go out and force ourselves to enjoy something – fun, food, sun, fresh air, friends, relatives, etc. Whenever thoughts come up that are about our problems, for at least this period of our escape, we must refuse to entertain negative thoughts.
We can do this by consciously slamming the door that goes that way. Grab hold of a pleasant thought and stick to it. You can do this with a short prayer requesting that you be given faith; or you may think about something of beauty such as sunrise or sunset, the ocean or the trees. Focus on whatever you really love and then imagine you are there right now.
With a home business you can actually use your actions to promote your business and subsequently improve your mindset at the same time. This speaks to the fact that instead of getting discouraged because you have not seen many results yet and letting this cause you to lose interest. It is perfectly normal to have to take action over a period of time in order to produce results.
Many think they should see results without putting forth any effort or investing any time. If you think about the logic of this there isn't any. You must be realistic if you need to work a little harder for a little longer. Again this is a good thing because eventually you are apt to see improvement in your bottom line because of the extra effort and this will cheer you up and encourage you.